QualifiedPhysio COVID-19 resource for our students, newly grads and HCPs.
---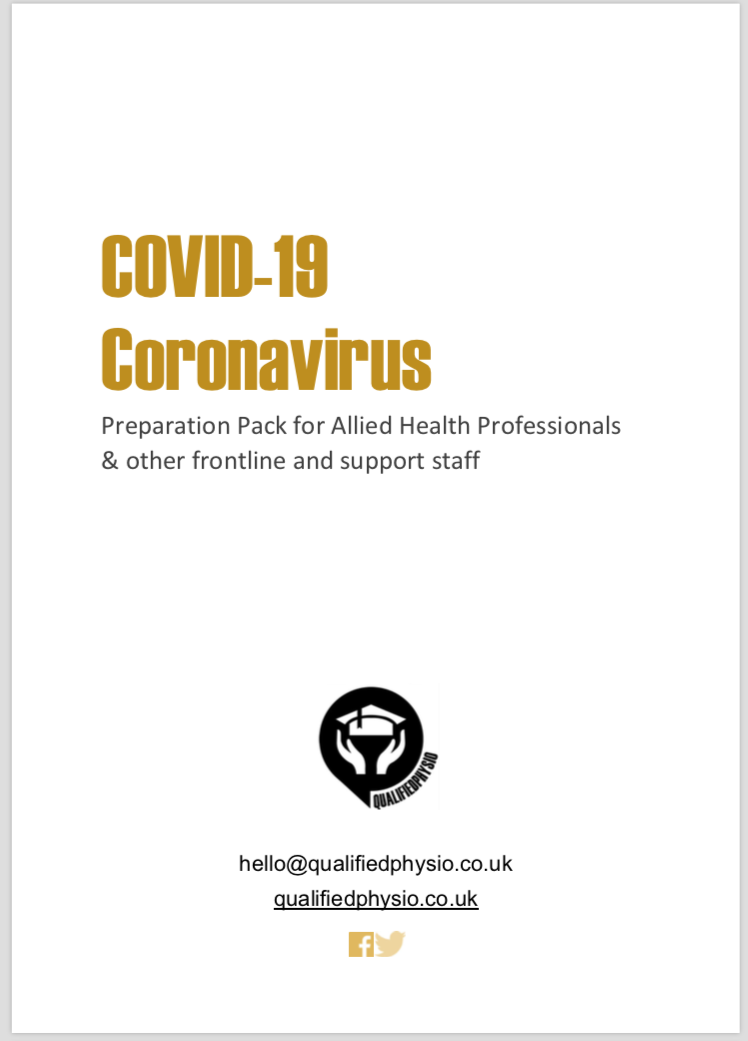 At QualifiedPhysio we predominantly offer career development and training to student, newly qualified and junior staff members entering the NHS or other healthcare jobs for the first time. We provide our members with support to feel confident and reduce risk when first entering the healthcare job market - and we feel it's important we support our community in these particular times. Don't hesitate to email us at hello@qualifiedphysio.co.uk if you have any questions or concerns.
We've created a quick document for our members, especially those applying for their first positions, to provide them with a quick overview of the impact of COVID-19 on their potential future jobs. Enter your email below and you'll get it emailed shortly.