Interview preparation packs
---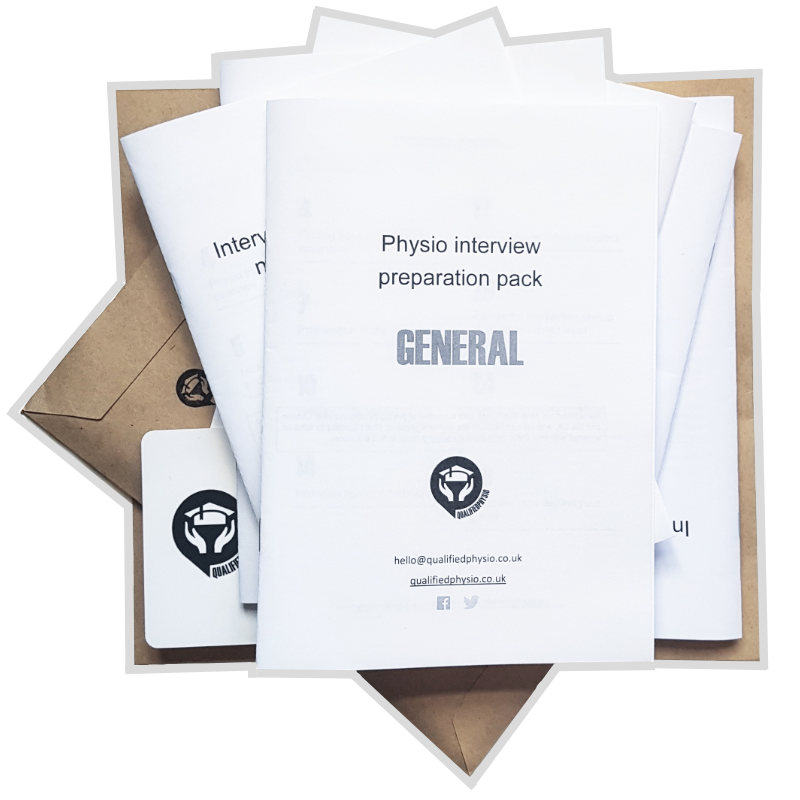 The head start you've been looking for.
Our interview preparation packs cover everything you need to prepare effectively for your interview or job, whatever the place or specialisation! A general interview pack, which includes all sorts of tips on interviews, jobs, CPD, etc. comes free with your order. You can then choose your specialised packs depending on your experience and area of work. If you are a student or newly-qualified, you can also go with our Band 5 Bundle which contains all our main Band 5 packs.
Last update of our packs: 2nd April 2022.
MSK physio pack
Acute/Respiratory physio pack
Neuro physio pack
Community physio pack
Trauma & Orthopaedics pack
Evidence-Based Practice pack
Chronic Pain pack
Paediatrics pack
Band 6 MSK pack
Persistent / Chronic Pain pack
Evidence-Based Practice pack
Paediatrics pack
Non-Clinical pack for senior clinicians
Band 7 MSK pack
Non-Clinical pack for senior clinicians
Everything you need to land that job.
An overview of what physio interview questions generally include;

Actual interview questions for the specific area and their answers explained;

A list of key references for the specific area, useful to quote in the interview but also to prepare for the job/rotation;

An overview of what to expect from a job/rotation in the area;

& more content such as articles written by our physios, interviews, etc.
Our Band 6 / specialised packs follow a slightly different format, with even more content in them!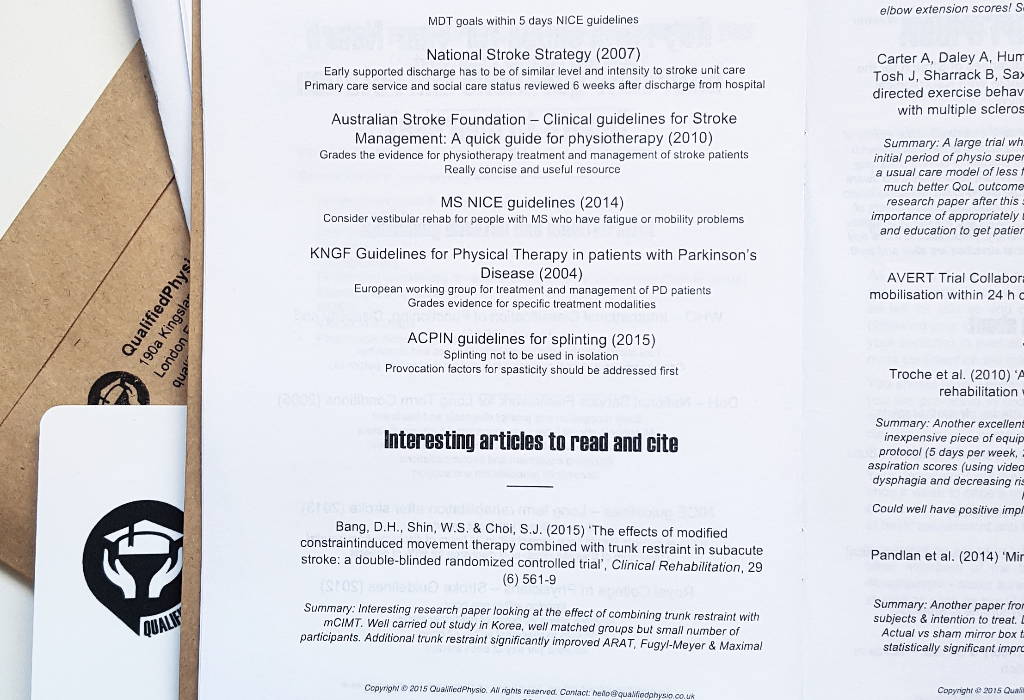 From physios specialists in their field.
Each pack is written by one or more physios specialists in that area and with experience in supervising & teaching newly-graduates, junior and more senior staff, as well as being on interview panels. They spent hours writing the most relevant and useful content possible, selected from the litterature and their own practice, so you can prepare quickly and effectively.
You won't get this type of advice anywhere else, unless they end up being your supervisor!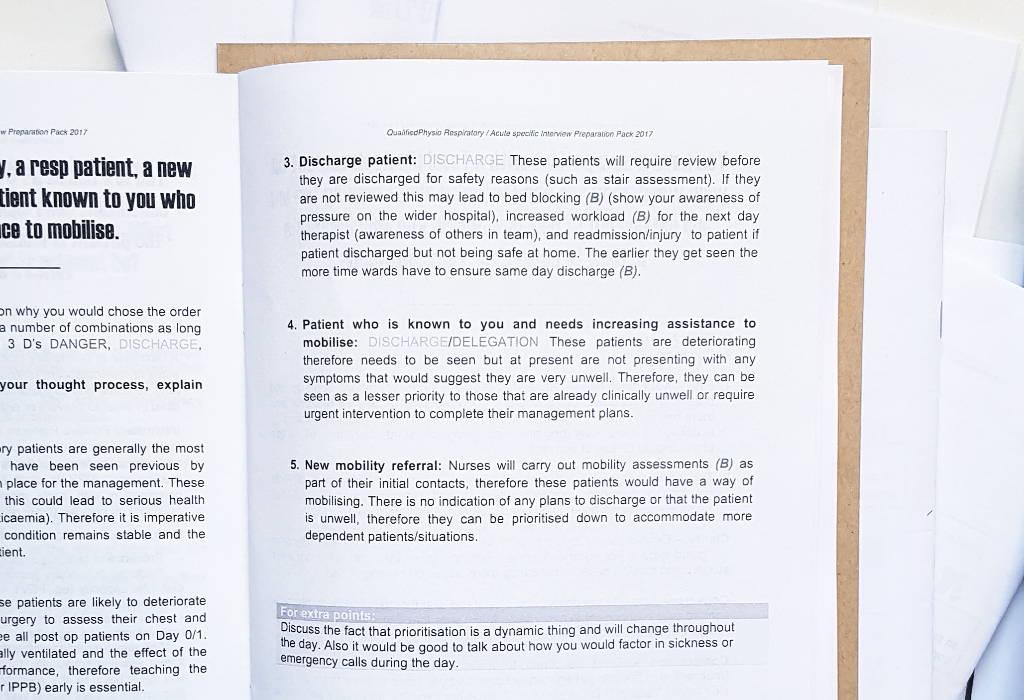 Note: We're currently sending our packs electronically in PDF format by standard. You'll receive them within 12 hours in your email inbox.
"I managed to secure a band 5 rotational position and this was largely due to the interview packs. Thanks again to all those at QualifiedPhysio."
Bilal Hussain
"Migrated to the UK as an International Student / Physiotherapist to pursue a Master's degree in Physiotherapy. Just recently I applied for a Band 6 Specialist Physiotherapist position within the NHS. The Preparation Packs came really handy in quick revisions of all topics."
Haroon Daniel Pervez
"I ordered my interview prep pack which came within a few days. I was extremely pleased with the content which helped me prepare for a job which I can happily say I got thanks to the help of the packs."
Adele Davies
Once ordered, the packs will be available to download immediately. For printed versions, please allow a week for the packs to be posted. *

*We are currently only sending paper versions on request. If you have trouble reading on screens, have a visual impairment or require the printed versions rather than the PDFs for any other medical reason, please message us after your order so we can arrange them being posted to you.
We aim to do a big update of our packs every 6 months. However, we tend to tweak their content constantly, as new evidence, new topics and other interesting stuff come up.
Absolutely. Leave us a message via messenger or an email at hello@qualifiedphysio.co.uk and we'll discuss it with the team! In the meantime, why not book a one-to-one session with one of our physios to prepare?