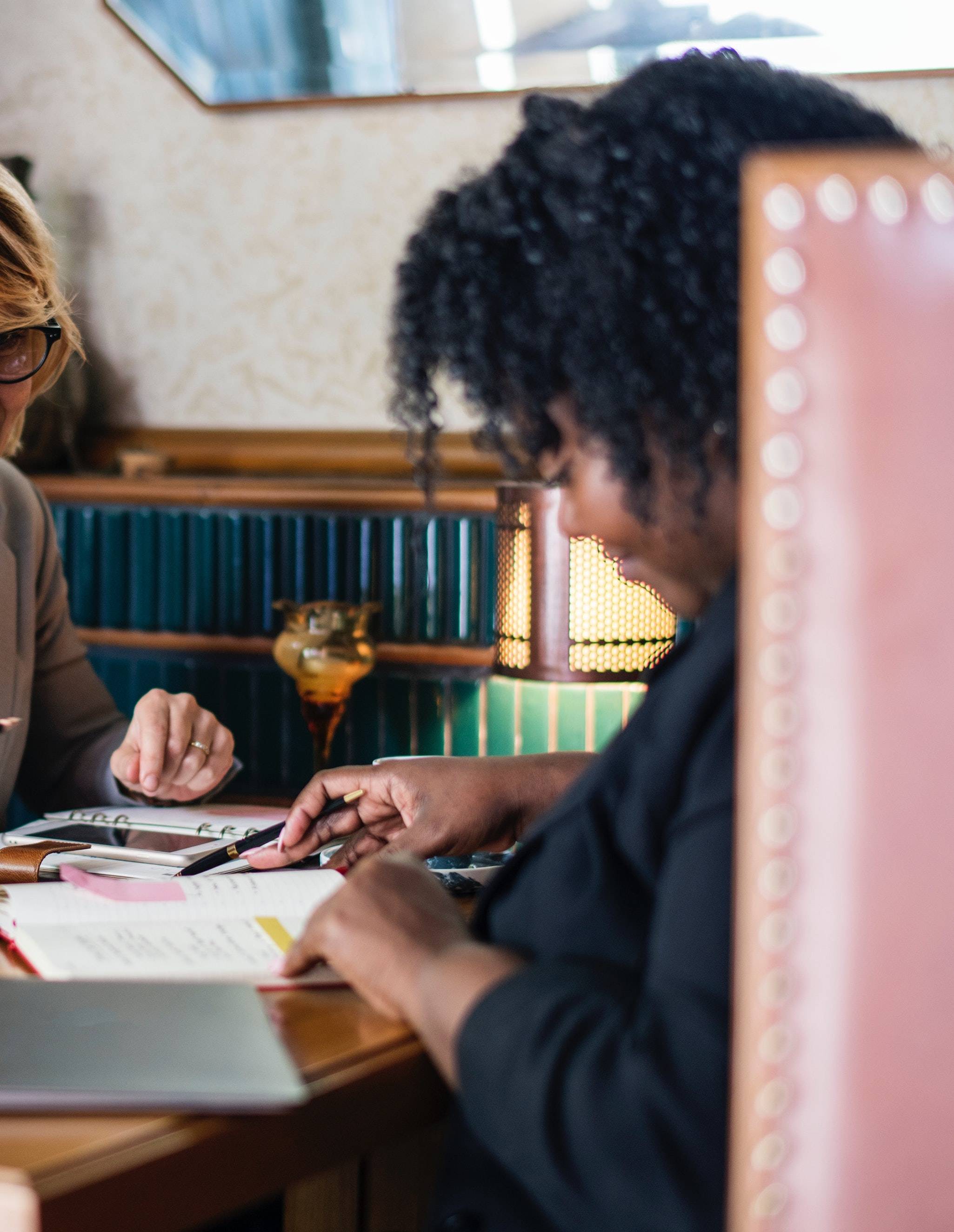 You're now a QP Member! How cool, right?
You'll soon receive an email from us with more details and the name of your mentor.
Any queries in the meantime, don't hesitate to email us at hello@qualifiedphysio.co.uk
---
---
You will be allocated a mentor from our team that matches your experience and career goals who you'll be able to contact at any time. You will also have access to the knowledge and experience of our entire team and the organisations we partner with, so you can always be sure to find an answer to your questions - from CPD to job search, from career guidance to interview preparation.
---
We can run individualised sessions at any point during your studies or early career - we can help you whether you're a first year student or a physio looking to get into more senior roles. Whatever your goals, we'll make sure you get access to the best resources to achieve them.
This is great as well for international physios and students looking to move to the UK and make sense of the whole process ahead of them.
Unlimited interview preparation
---
If you're currently applying for jobs or are planning to in the future - you will get access to all our interview preparation e-books. You'll also get the new versions of each pack sent to you as we update them as new content comes out.
You'll also be able to schedule one-to-one interview preparation sessions with your mentor or a member of our team anytime before an interview.
Unlimited CV and Personal Statement review
---
Our years of experience in helping physios find work and sitting on interview panels allow us to give you tailored, targeted advice, and help you write the perfect CV and application for the job you have in mind.
Your mentor will be available at anytime to review your CV, Personal Statement or LinkedIn Profile according to the jobs you're looking for.
Access to our network of employers
---
Our experience in the job market allows us to recommend the jobs and employers which would be the most appropriate for you and your professional goals. We'll let you know how to best get in contact with them to maximise your chances of landing a job.
We've also partnered with trusted recruitment agents all over the country, with access to NHS and private jobs in all areas of Physiotherapy. When looking for a job, you'll get your own agent working for you, sending your details to the most relevant employers in the area and speciality you want to work in.
Help with CPD and training
---
Your mentor will help you find and select relevant CPD opportunities according to current objectives and career goals. We're constantly looking to partner with CPD providers and have a wide network of clinicians ready to provide one-on-one CPD when needed.
Your mentor will also help you reflect effectively on those experiences so you can include them in your HCPC application / CPD portfolio.
.
Access to practical sessions
---
If you want to go over techniques to prepare for your placement, interview or job; or simply need a bit of practice. We can run practical sessions in our clinic in London, should you need to brush up your manual skills. We have physios in all areas happy to practice with you and show you a wide range of techniques.
---
Your mentor will put together a report of your current career objectives and of your current "physio status" every 6 months. This will contain an action plan to follow up and advice on things like key CPD to undertake or what job to apply for.